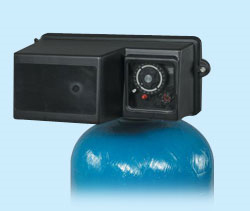 Dearsenization filters could be operated with special dearsenization minerals or quartz sand. The total arsenic level, thus, could be decreased to rates very close to zero. Arsenic is a heavy metal which could be found naturally and that pollutes the water resources due to erosion or which is emitted as a byproduct of the manufacture processes of industrial products such as paint, metal, soap or medicine into the nature.
There are two known forms of arsenic: arsenite (arsenic III) and arsenate (arsenic V). It is proven that prolonged exposure to arsenic is harmful. It might cause skin lesions, urinary system diseases, prostate problems, and lung diseases that might lead to cancer, also serious health problems such as cardiovascular diseases, diabetes, and fertility issues.
Because of these reasons, our company has developed and successfully implemented technological solutions to decrease the arsenic levels from 50 µg/l that the World Health Organization (WHO) has defined as standard to below 10 µg/l.
"If you also want to benefit from the privileges that our company provides, call us. And profit from our free of charge onsite estimation and planning services."