Machtech is a company composed of engineers who are experts in their respective branches and manufacturers who are highly experienced in their working fields.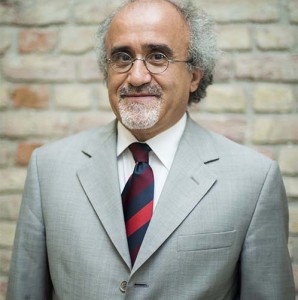 Necmi Tahmaz (Founding Partner – President)
Necmi Tahmaz, founded Machtech Machine Technologies in 2010 to manage water, environment, and energy works and continues to serve as president and chief engineer. He started his career with 6 years as a marine mechanical engineer in ULCC. Tahmaz, worked on membrane and evaporation technologies in the laboratory that he had founded together with Prof. Ömer Saygın within the body of TUBITAK-MAM between the years 1995-2000. He served as vice president in KOMSA between 2000 and 2004. On 2004, he established Platech Plating Technologies.
Necmi Tahmaz has a Master's Degree in Engineering from Istanbul Technical University, and a BS in Mechanical Engineering from Zonguldak University. He speaks English. He is married with two children.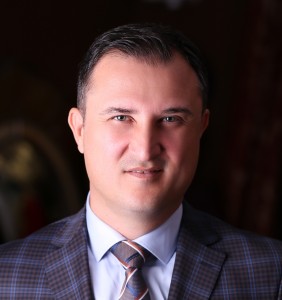 Ercan Şimay, was born in Germany and graduated from Istanbul Technical University, Department of Environmental Engineering in 1993. During his 25 years of professional life; has worked in many research and development projects with his knowledge about national and international laws and regulations in environmental issues, has worked as a team manager and worked in business development areas. In addition, his overall coordination role in the project of operating all wastewater treatment plants throughout Istanbul -600 PEhas gained a broad perspective.
Among the areas of expertise in the foreground are; Membrane Technologies, Industrial Waste Water Recycling Technologies, Membrane Bioreactor Systems, MBBR Systems, Solid Waste Technologies, Advanced Oxidation Technologies, Sludge Drying and Burning Technologies, Odor Removal Technologies.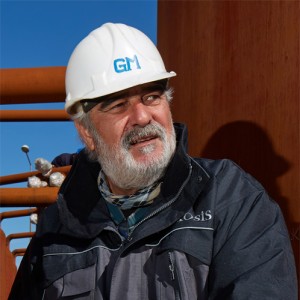 Güner A. Mercan (Chief Engineer)
Born in Istanbul in 1951, Güner A. Mercan graduated from Yıldız Technical University, Department of Mechanical Engineering. In 1973, he graduated from ITU Maritime Faculty, Ship Machinery Engineering Department. Later, in 1976, he graduated from Osaka, Japan with high capacity boilers and one year higher education on heat. In 1978, he worked as an assistant in manufacturing and assembling diesel electric groups in Auto Diesel UK. He has been an engineer and has received a certificate of achievement. He had  served as chief engineer for 6 years for DB Deniz Nakliyat for Max: 135.000DWT Min: 12.000DWT 83 vessels.
In 1982, he worked in ITU metallurgy laboratory and experimented on welding technologies and metal shaping. Güner A. Mercan has various experiences in manufacturing. These are:
Installation, assembly and production of boiler and turbine systems for thermal power plants
1500 t/h, high capacity, pump manufacturing
Plywood lab. , artificial silk, matches, weaving factory and chemical plants
Manufacture of underwater dredger machines, underwater remote controlled rock and concrete tilling machines and underwater cable channel trench excavators.
2000 ton capacity floating crane manufacturing
Manufacture of shipwrecks and revolving loops
Manufacture of pressure vessels
Hydraulic pump and piston manufacturing
Manufacture of pipes, transformer, cooler heater in every capacity
Economizer productions
Renewable energy systems production and manufacturing
Güner A. Mercan joined Machtech in 2012 as Chief Engineer. He is married and father of two children.